OPINION Gift Gawanani Mauluka, 18 May 2020
In light of the fresh Presidential election scheduled for 2nd July 2020 in Malawi, there has been an increase of human rights abuses and violations.
One of these is the opening up of the National Registration Bureau (NRB) to children who have not reached the official age of 16 to obtain national identity cards. This has been done in order to get the children onto the voters roll for the forthcoming presidential polls. During the process, children as young as 12 have been forced to lie that they were of legal age for national ID registration and that they have attained eligible voting age of 18.
This is a regrettable scheme for it will that only serves politicians to the detriment of children. It infringes the fundamental rights of children and overshadows efforts around children's rights and their protection against sexual violence and child labor.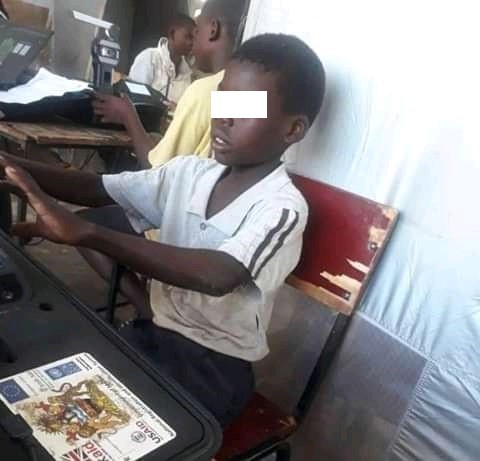 Many stakeholders working on violence against women and girls lament over the increase number of defilement and rape cases in all the districts across the country. It has been documented that these cases are mainly perpetrated by individuals close to the victims and that such victims are forced to remain silent and conceal the identity of their perpetrator for fear that the household might suffer once the offender is arrested. As a result, most court cases of this nature are withdrawn by relatives after victims are made to lie about their age or pretend that they consented to the act.
Now that NRB has issued national identity cards to many children to appear as adults, the Bureau has created another stumbling blocks in the work of protecting and safeguarding the rights of children from various forms of abuse. The issuance of national IDs to minors is a akin to a free pass to of child abuse.
It is saddening to note that that this is happening few months after the government of United States of America suspended imports of all tobacco and tobacco products from Malawi due to forced and child labor practices. Does this serve as government endorsement that children are old enoughto work in farms and that estate owners now have official support to exploit children on their estates? Such political driven motives also pose danger to many lives of innocent people because having a valid document to transact as adults, minors would be able to obtain a driving license. Without full cognitive and psychomotor development such children cannot make meaningful judgments as responsible drivers.
Unless the situation is reversed, the legal ramifications are dire. Children may be determined to be capable of giving consent; might be sent to prison as adults,; could get enter into marriage relationships etc
Others have expressed concern that the registration of the minors will affect them as they will retire early. In an economy where employment rate is really low, it is concerning that the recipients of these IDs will have to effectively leave employment before their time.
The government can only do it right by revisiting the registration and deleting such entries from the database; confiscating the identity cards and raising awareness of the communities and let alone the children on the effect of such a practice.